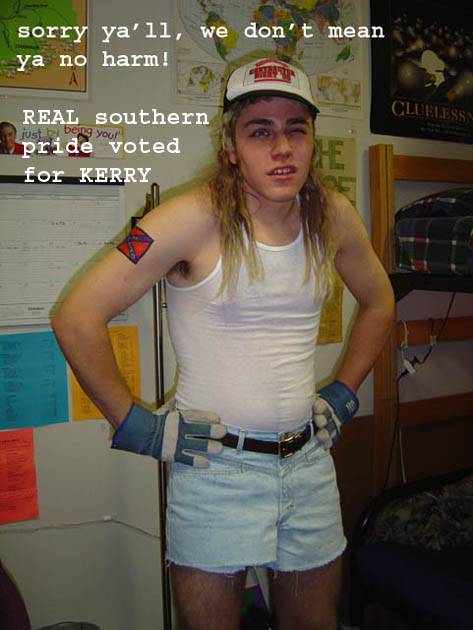 It was between Angry Black Zombie Jesus' message or this guy's as my choice for the photo representation for this post. ABZJ was a little too big, and this guy won for presenting the most perplexing visual statement of all I have seen so far. Please, "y'all," interpret this one for me! (Oh, and yes, I'm quite aware that this is most likely a joke, from the obviously fake tatoo and questionable mullet to the gloves and open-mouthed, one-eyed dullard-stare. The dormroom bunkbeds, world maps and picture of Mr. Rogers' with "
You Just Being You
" on the wall kinda give it away, too.)
See the next 70 (including Angry Black Zombie Jesus) by clicking
here
or on the title of the post. See the first 70 on the link in the preceding post.